Too many of us are familiar with the dark circles that can appear under our eyes following a restless night or two. For a surprisingly large portion of that group, however, those circles are a constant, not necessarily because they're poor sleepers, but because they were simply born that way.
If you count yourself among them, you may have noticed that eye creams and serums only help so much. And that's because the reason behind the circles' presence is mostly genetic. Sure, the vicious cycle of tossing and turning at night and overcompensating with too much coffee during the day isn't helping matters. But those under-eye circles really have more to do with the composition of your skin and the way the light reflects off your orbital bone.
"I didn't start to notice the dark hollows until I got older, but my baby photos prove that I've had them since birth," says Danielle Gray, a 37-year-old style and beauty writer, in an essay explaining why she got filler to treat her under-eye circles. "[W]hile my under-eye circles have never crippled my self-esteem, they have been hard to ignore, given my line of work."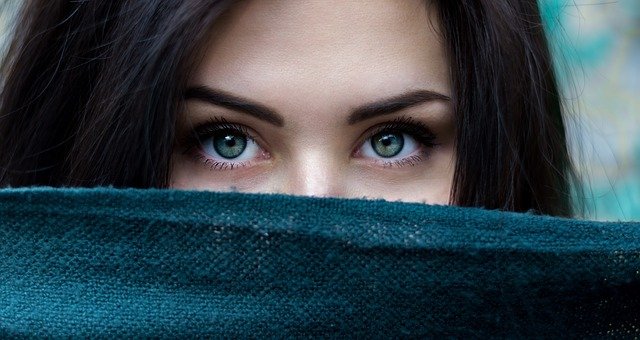 Fighting nature with a natural ingredient
If, like Danielle, you've only recently become fixated on your under-eye circles, it may be because they become more prominent as we age. Doctors refer to them as tear troughs. The skin around our eyes is thinner and paler and lacks the proper fat restores, so the indentations grow a little deeper, giving the eyes a more tired appearance.
Discouraging as that may sound, it's actually fairly easy to remedy—in the right hands. With a small layer of precisely placed hyaluronic acid gel, the delicate skin is lifted up and away from the blood vessels under the eyes.
Hyaluronic acid is a natural part of the skin's dermis, but it diminishes as we age, which causes the hollowing effect under the eyes. The filler helps pull water to the site of the injection, creating a plumper under-eye and a rejuvenated appearance.
The placement of the injections is critical. The filler needs to be planted quite deep so it isn't visible under the delicate under-eye skin. (A topical numbing agent can be applied beforehand to ease any discomfort, and it's a very small needle, so the injections are virtually painless.) Which makes finding a board-certified plastic surgeon with lots of experience with the procedure critical to a good outcome.
If the idea of getting injections around your eyes is still a bit daunting, lasers can also help with dark circles, especially if they're caused by visible blood vessels.
'Do what makes you happy'
"Once I was healed completely, I was in love," Danielle says. "My dark hollows were gone and I was thrilled with the way I looked with and without makeup."
Within a day or two of the hyaluronic acid treatment, your eyes will appear noticeably brighter—though the change will be subtle enough that you'll be the only one able to spot the difference. That effect should last anywhere from six months to a year, depending on how quickly you metabolize the filler and the type that was used.
"Over the years, I've learned that you can use a little something to preserve your skin—whether it's sunscreen, a chemical peel, or, in my case, under-eye filler," Danielle says. "The key, in my opinion, is to make informed decisions about the choices you are making for you. Do your research and, ultimately, do what makes you happy."